Fhtagn! - Tales of the Creeping Madness
A downloadable game for Windows

Dubbed the "funniest take on mystic doomsday cults in years", Fhtagn! is a text based adventure game, where choices matter. Play as one of four cultists intent on destroying the world by summoning an Ancient Horror. Decide how you will be preparing for the final ritual by visiting various locations in the unsuspecting town of Arkham and navigating iconic Lovecraftian events. Battle investigators, gangs, corrupt cops and horrors from the Depths to bring about the end of the world!
This text-based adventure game boasts:

• 93 000 words.
• Across 113 events with 370 potential story outcomes.
• Fulfil 1 of 24 roles with 56 role feedback stories.
• 142 different character endings.
Check out this fun Fhtagn! gameplay video by Splattercat Gaming.
The game shines in local co-op or screen-share with friends and it is a casual game that will provide loads of entertainment. With snazzy graphics, betrayal is best served with a jazzy/swing soundtrack and neo-noir visuals. Don't miss out on this thrilling experience and get your copy now!

Steam key with purchase
Important to note: Only the Steam version of the game supports achievements and the Content Creator system. The Steam version is also Linux compatible. Steam key is included with purchase.
Players can write their own stories for the game
We are so passionate about the idea of stories that we created an application, the Fhtagn! Content Creator (Steam Workshop), for players to write their own stories for the game and enjoy it with their friends. All that is needed is a story idea and no programming is required. We provided players with a Quick start video guide, Content Creator Guide and even released all of Fhtagn!'s event stories to aid in this process. If you are interested in creating your own stories, you can check out more information on our Content Creator, on our forum page.
Community-written story packs
We provide our awesome community with a writing prompt on our Discord server (in the Story Time channel) and the community then writes amazing story contributions, which other members can vote on. Winning contributions are combined to create the final story event pack for players to enjoy ingame. After each completed Story Time event, the community mod will be updated with the new stories. Credits for contribution can be found in the Discord Community Mod sheet.

Don't miss out on future awesome story events and subscribe to the mod (link) to see more stories written by the community for the community. If you want to be part of the fun, join our Discord server - That Fhtagn Server.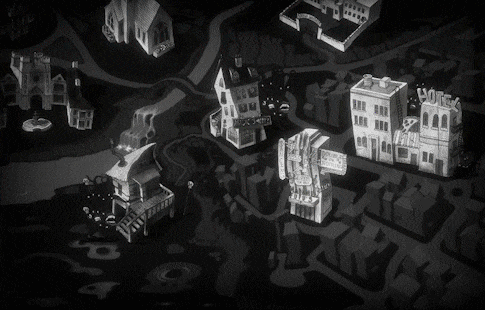 Join our Discord server
We want to help community members create their own story packs (cooperative or solo endeavours) for the game and it's a great space to test ideas, get feedback and receive assistance and guidance from us.

Do you like...
✅ Interactive stories
✅ Fun community hangouts
✅ Imaginary bootleg liquor
✅ Cultist shenanigans

Then you will love Fhtagn!'s discord server!
Reviews
"Fhtagn! - Tales of the Creeping Madness is an amusing text-driven choose-your-own-adventure game with a snazzy style and dark humor." - TechRaptor

"As such… It's tightly designed, fun to play with friends, got a lot of humour and charm, and you can make new content for it? That's two squamous appendages up, Fhtagn!" - The Mad Welshman
Talk to us
We'd love to hear from you! What the Fhtagn! are you waiting for? Drop us a comment.


Purchase
In order to download this game you must purchase it at or above the minimum price of $9.99 USD. Your purchase comes with a Steam key. You will get access to the following files: